Bosch Simultaneous Interpreting Equipment
Our BOSCH Simultaneous Interpreting Equipment is an infra-red operated audio distribution system that often being used for simultaneous interpretation, especially conference interpreting.
The BOSCH Simultaneous Interpreting Equipment:
Support up to 32 languages or audio channels simultaneously
Long battery lifetime (Up to 8 hours)
Stable and user-friendly
No interference from lighting
Superior digital audio quality
High privacy, Infra-red transmission signals do not pass through walls or ceilings
Wireless device that allows freedom of movement
Regardless of the size of the event, Elite provides on-site standby technician  to monitor the equipment throughout the whole event- making it absolutely worry-free for our clients.
BOSCH Simultaneous Interpreting Equipment is suitable for:
Conference
Board Meeting
Summit
Congress
etc
Need to rent the Bosch Simultaneous Interpreting Equipment? Click on "Ask For A Quote!"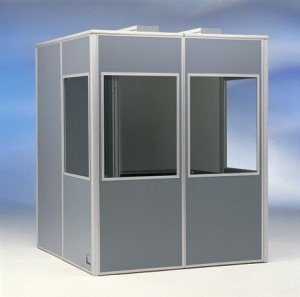 This soundproof Interpreter booth is the most bulky item in the full set of Simultaneous Interpreting Equipment, yet necessary to ensure the interpreter team of 2 for every language is placed in the most comfortable and ideal position, for them to concentrate in interpreting without much interference from the event crowd and other interpreter team, and enable the viewing of the speaker and event scene. The booth is equipped with sufficient electronics and lighting devices to facilitate the interpreting of your required languages.
The interior dimension of the booth is 1.6m x 1.6m x 2m (WxDxH).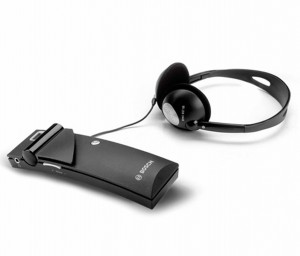 These ergonomically designed receivers incorporate the latest electronics technology – including a specially designed IC – to ensure maximum performance and a long battery lifetime. The receivers can be used for both language and music distribution.
Other than the lightweight feature, this stereo headphone is able to reproduce high quality sound for the delegates. Besides, it also comes with the replaceable ear pads to ensure it is hygienic.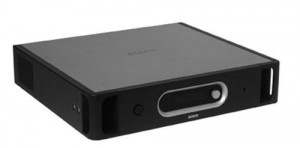 The Central Control Unit (CCU) includes features for controlling delegate microphones, distributing simultaneous interpretation and conducting voting sessions, all without an operator. In combination with a PC, this control unit brings greater sophistication to conference control.
The Interpreter Desk is able to accommodate 6 different language channels plus the original floor language. Two interpreter desks will be allocated per booth for a team of 2 interpreters per language.
The Incoming channel pre-selector key eliminates the need to manually search through all available language channels. Quick switching between the floor language and the channel set on the channel selector reduces the chance of operator errors. Electronic channel interlock function prevents interpreters in different booths from using the same output channel.
The lightweight interpreter headphone is directly connected to DCN-IDESK Interpreters Desk.
The radiator is used to distribute infra-red signals throughout the conference venue, enabling delegates to listen to the proceedings by means of personal receivers. Our medium power radiator can covers up to 1000 m2 with maximum efficiency.